A regular opinion columnist wrote about the absurdity of permitting direct sales, and how a young senator is pushing for progress.

Barry Kresch penned an Op-Ed in support of direct sales in CT.

Westport Police Acquire Tesla Model 3

Westport Model 3 being outfitted for use as a squad car. Westport is the first community in the northeast to do this.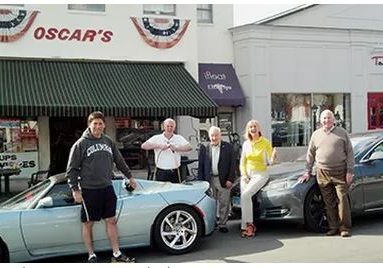 Left to right: Avi Kaner (second selectman), Lee Papageorge (Oscar's owner),Leo Cirino (WECC president), Robin Tauck (her 2 Teslas), Jim Marpe (first selectman) Main Street in front of Oscar's Deli, Saturday, March 22, 2014.