Recovery Induced Rebound in EV Sales
After a truly dismal, pandemic-influenced 2020, where EV registrations increased by an anemic 18.2%, there has been a rebound in 2021 to an increase of 54.9%. CT now has 21,382 EVs, up from 13,800 one year ago. Of course, the pandemic is still with us, but the brief, severe recession is over. Demand has been sharply stronger. If anything, the current numbers are supply constrained.
Newly Registered Vehicles
Keep in mind these are net registration numbers and that there is always turnover in the fleet. If we look at the number of new EVs registered in 2021 vs 2020, the trend is steeper with a 121% increase.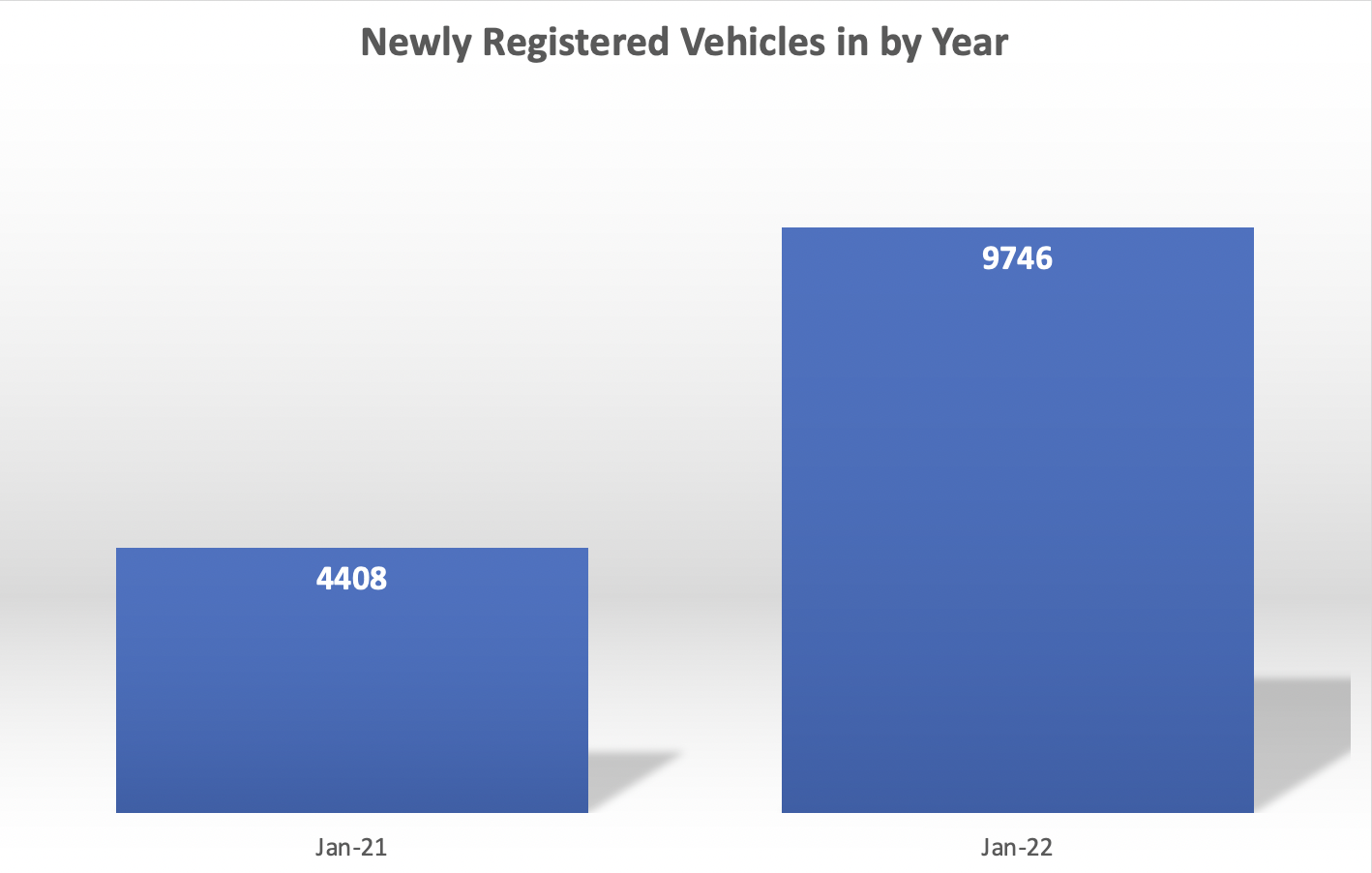 There was an administrative extension of registrations in 2020 that may have caused the Jan '21 number to be somewhat overstated.
This increased rate of growth is good news, but on a more cautionary note, it puts the state at only 4.3% of the way toward its 2030 goal of 500,000 registered EVs.
The underlying detail of these numbers, which allows us to chart fuel type, make, model, city, etc. is not yet available. We expect it within the next couple of weeks. Nationally, the big sellers have been the Tesla Model Y and 3, Mustang Mach-E, VW ID.4, and Toyota RAV4 Prime. There were several important introductions that happened too late in the year to have much of an impact, such as the Hyundai Ioniq 5, Mercedes-Benz EQS, GMC Hummer, and Rivian R1T and R1S. Of course, GM suffered a serious blow with its large recall and manufacturing interruption of its Bolt and Bolt EUV. The Honda Clarity PHEV ceased to be produced in 2021, though there is reportedly some dealer stock around.