Open for Business – Tesla leasing in Milford
Tesla held its official kickoff of leasing vehicles directly to customers from its service center in Milford, CT.
The festivities opened with Mayor Ben Blake of Milford touting that the town has more EV charging stations than any town in CT and is the supercharger capitol of the state.
Bruce Becker, president of the EV Club of CT, moderated the event, noting that Tesla accounts for the majority of the increase in EV registrations year over year.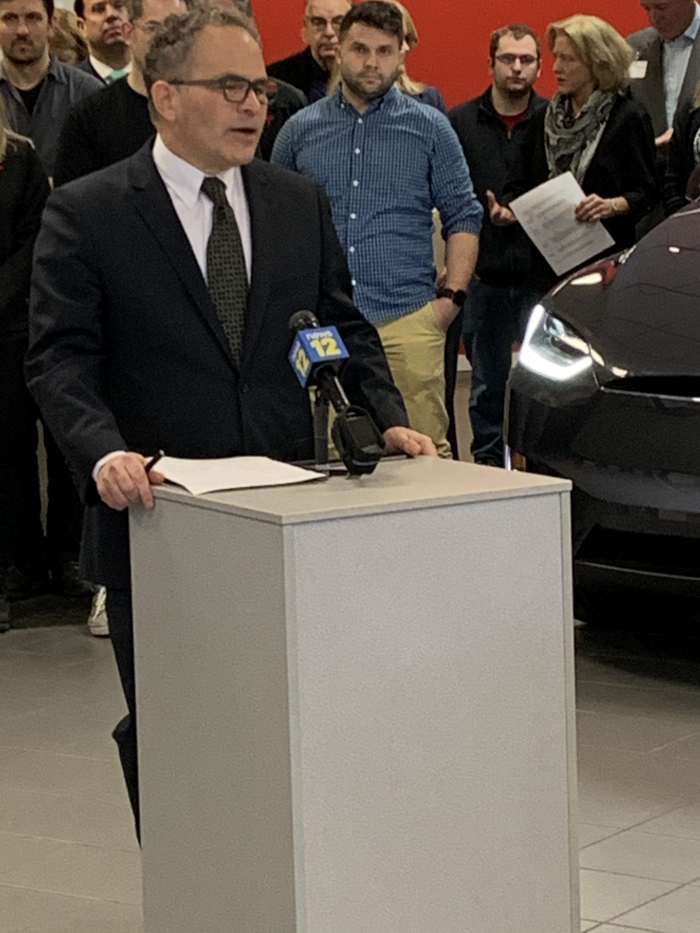 There were also speakers from CT DEEP, The Sierra Club, and the CT League of Conservation Voters.
Prospective leasing customers are permitted to take a test drive.
It is technically called a demonstration drive, and the wording in the liability release is a little different reflecting the fact that it is in the service of a prospective lease, but it's a test drive.
The first step to direct sales?
Tesla is still not permitted to sell directly to consumers, unlike in our neighboring states of New York, Massachusetts, Rhode Island, and, for that matter, the majority of the country. What prevents Tesla from doing so are the so-named dealer franchise laws that were written decades ago to protect the dealerships from their own affiliated manufacturers. Those old laws did not address leasing which didn't exist. Nonetheless, Tesla was careful, making sure they were legally buttoned up before taking this step. To be sure, this is only a first step, a foot in the door toward changing the law to permit direct sales. With other EV companies preparing to sell directly to consumers, if we in CT want to make a significant impact on emissions reduction, if consumers are to be given choice, it is only a matter of time.
Further coverage can be found in this article in the New Haven Business Journal.